New Borderlands game? Borderlands: The Pre-sequel (rumor)
by JFlex on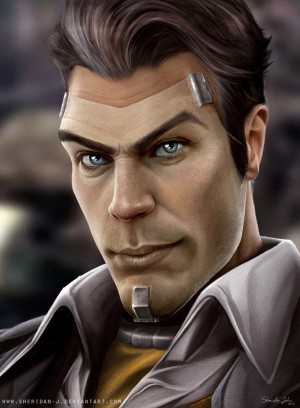 Naturally this is all rumor until actually announced but reported over at GamesPointNow 2K Australia will be working on this "Pre-Sequel". Here's the synopsis:
Set on the moon of Elpis and Hyperions ominous H shaped moon base, the game sees Handsome Jack in the days when he was just a humble programmer called John, hunting a powerful alien artefact [sic] (what else!!). Players will be able to select one of Jack/Johns four lieutenants to play as in Athena The Gladiator, Wilhelm The Enforcer, Nisha The Lawbringer and Fragtrap, a militarised claptrap.
The downside, other than Gearbox not working on it, is that it's only for last gen consoles. That in itself doesn't sit well with me, while I have plenty of games for my last gen systems, I would like to move on at this point. Many of us have put out at the very least $500 for one of the new systems—between system and a game or two. Others have put out over a grand picking up both. The other point is Gearbox not being involved, which I'm sure brings a bit of concern. Could this entire rumor be just that—a rumor? Sure. The interwebs is full of them but would it be g
reat to get more of Handsome Jack and Borderlands—yup.