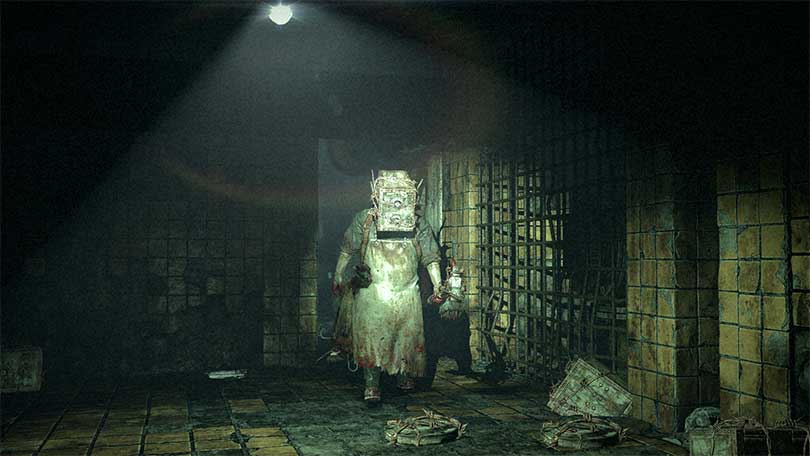 Destructoid had a hands on demo of The Evil Within at PAX East with a report that the game wasn't as evil as they were expecting. With quotes that the demo was more Gears of War than survival horror. Shinji Mikami and his studio, Tango Gameworks, wanted to go back to their proverbial roots to bring back the survival horror genre much like we remember in the early days of Resident Evil.
Dale North from Destructoid wrote:
As the player navigated through a maze of gates and other barriers, more enemies like these seemed to pop up for what looked to be a bit of target practice. None of the enemy appearances looked to be anywhere close to threatening, though. For this demo, Sebastian was armed to the teeth with all kinds of guns and grenades. Headshots and grenades took these enemies down too easily. I liked seeing chunks of flesh flying everywhere, and the gunplay looked sharp, but the feeling was more Gears of War than survival horror, save for the huge water monster that reminded me of the water boss from Resident Evil 4.
It's a bit concerning that the game that was supposed to save the survival horror genre didn't really show it on the demos—but, they are demos. A lot can change from demo to final release. So who is preordering?