2014 is coming to a close in the next few weeks and I wanted to take a moment and look back over the past year here at Humble Bazooka. It's our first year as a video game podcast and we've learned a lot like using a PX4 Turtlebeach headset is an absolute joke for podcasting, Garage Band hates us especially when we have more than 3 tracks running, Our "from the web" news aggregator loves to flood our website with duplicate content, and just because you have a small corner of space on the internet set aside for your show doesn't mean people will listen. It takes a lot of work to run HB and that's not a complaint. It should take effort to do something you love. We're two or three guys at a time running a video game site on top of all the other stuff that goes on in a normal adult life. It's a labor of love and we'll continue to do this thing until it doesn't make sense anymore.
Games I enjoyed playing in 2014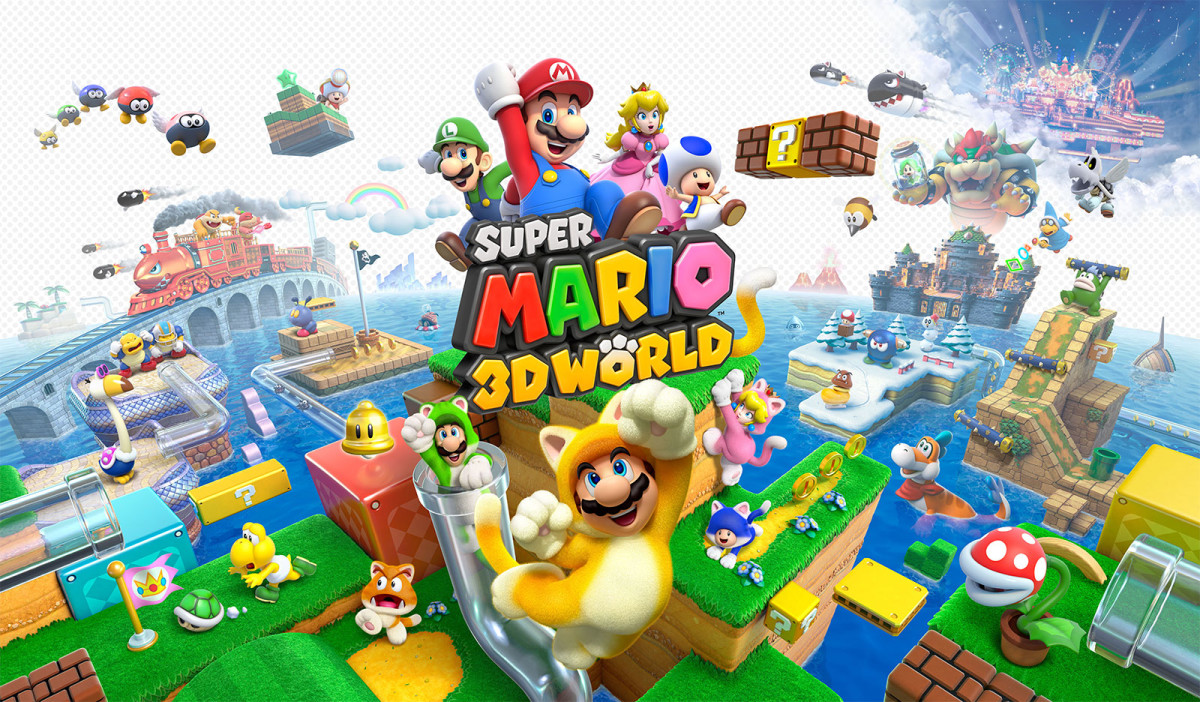 Note: This list is in no order and these games weren't necessarily exclusive to 2014.
Super Mario 3D World (Wii U, 2013) – When Super Mario 3D World (SM3DW) came out in 2013, I bought it but didn't have much time to play it so it sat along side my other Wii U games. Well that was stupid because SM3DW is one of my favorite Mario games to date. It has a nice mix of "Galaxy" and "New". I still wish Nintendo would release a sequel in the same vein as Mario 64 but I'm not sure we'll ever see that.
Phoenix Wright Series (DS, 2001-2007) – I steered away from the Phoenix Wright games in the past because they were purely text adventures. That's a shame because I missed out on some amazingly odd stories and characters. Phoenix Wright kept me playing case after case expecting more over the top cases and clients I needed to defend.
Mario Kart 8 (Wii U, 2014) – Do you like "kart" games? Do you own a Wii U? Then chances are you bought this game for the same reason I did. Nintendo delivers again with their tried and true Mario Kart series. It's visually stunning, there are tons of boards both new and old, and most importantly it's fun!
Sherlock Holmes: Crimes and Punishments (PS4,  2014) – Crimes and Punishments is by far the best Holmes game and it builds upon what made The Testament of Sherlock Holmes pretty great. The open ended story allowed users to choose their own path, which was a very fresh idea for this kind of game and I think it ultimately worked out well.
Infamous: Second Son (PS4, 2014) – Very rarely do you get an open world game where you feel that the world is actually OPEN. With the powers available to you in Second Son, I felt like a god in a playground with cars, bad dudes, and lots of collateral damage. It also doesn't hurt that Second Son was a gorgeous game that ran really well on a console that just came out.
Silent Hill P.T. (PS4 Demo, 2014) – Yeah, I know it's not a real game and you don't do much in it other than trigger events. But you know what? It was scarier than anything I've played in recent memory. P.T. brought me back to the years of fatal frame and I can honestly say I physically jumped plenty while playing P.T. I'm also a huge Silent Hill fan so I'm really looking forward to see what Kojima and Del Toro do with the series.
Jazzpunk (Steam, 2014) – Jazzpunk was a short and unexpected gem I found by watching a Giant Bomb "quick look". I immediately turned the episode off after a minute because I didn't want anything to be spoiled for me. This game could be considered more art than game but it's still awesome. The heavy cold war/spy theme with various pop culture references made me laugh more and harder than any other game I can think of in recent memory.
2014 was a rough year…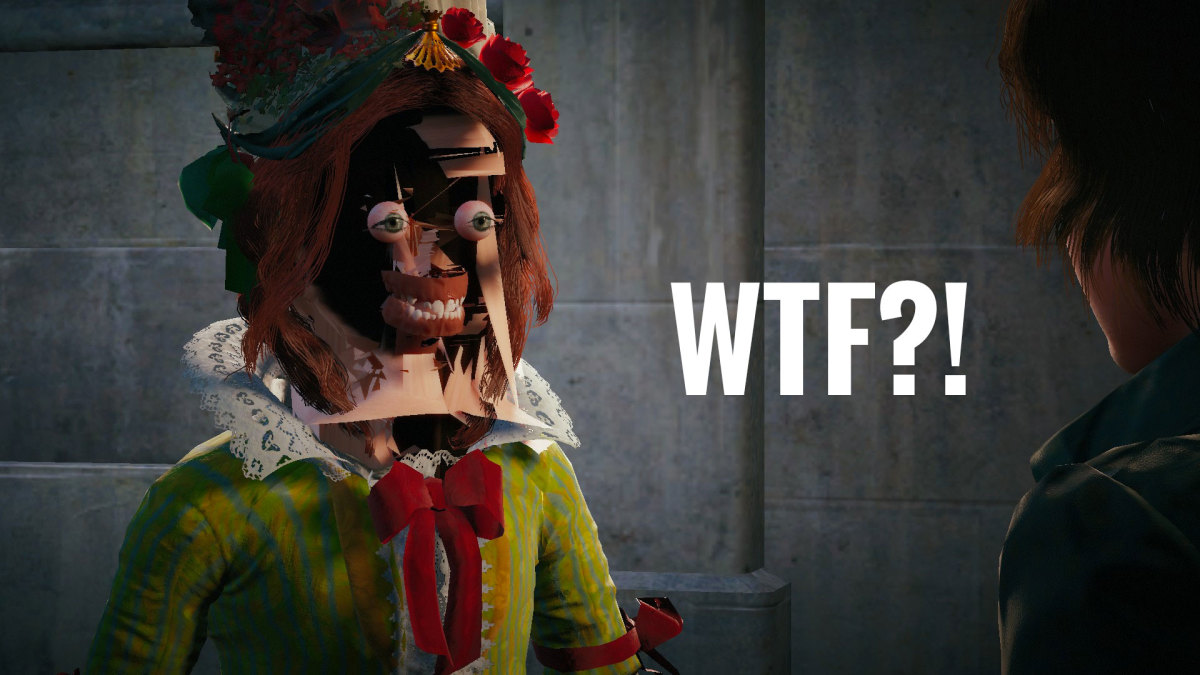 2014 was a rough year for video gamers and the industry as a whole. We've seen several games that were over hyped, delayed, and frankly weren't very good this year. We've had plenty of examples over the years of games that were hyped to the shelves by marketing screenshots or pre-rendered video. It's a practice that's been used for quite some time now. A great example would be Aliens: Colonial Marines but these days gamers are paying closer attention. We'll know when a publisher fudges a screenshot. Some transparency between the publisher/developers and gamers is probably needed. I'd rather go "negative splits" than start off strong and end in a mess of clipping polygons.
We've also seen some of the worst game launches to date. Broken games that go gold way before they should have. One of the larger examples is Assassin's Creed Unity. It's release was marred by game breaking bugs and various oddities like NPCs without faces. Another example would be 343's Halo: Master Chief Collection, which shipped with utterly broken and completely frustrating match making disallowing you to have any semblance of fun with your friends. By the way, this still isn't 100% fixed more than a month after release. 343 has recently said they'll being giving away Halo: ODST as an apology to those of us who've suffered through this games launch.
Finally, the ugly of 2014: horrible headlines of people sending rape and death threats to various female figures in the gaming industry. These are some dark times. We all have opinions and feelings that drive our opinions but if you need to send someone a death or rape threat then there is obviously a larger problem with the person making the threats. This also makes the rest of the video game industry look like a boys club full of over stimulated teenagers who don't know how to act appropriately. There's two sides to every coin but threatening violence is never an appropriate, or justifiable, solution to an argument.
Let's make 2015 a better year
With the problems that we've faced in 2014 it's hard for some of us to be optimistic about the coming years in this generation of games… but we should be unwaveringly optimistic. We'll have to do what we always do, turn the proverbial other cheek but still expect more form the industry and the gamers around you. We need to continue to give these publishers and developers constructive feedback. To let them know that it's not ok to ship a broken product and to remind them that their reputation is on the line. I think the best way to do that is with money: stop pre-ordering games.
As for the darker times of 2014's gaming. I think we all need to give each other a little more respect and understanding. We don't all need to share the same views or opinions but we should still be able to get along while we're virtually shooting at each other. These words alone won't solve the larger issues the gaming industry faces in the coming years but I think it's a good start.
On a lighter note…
Doom and gloom aside, I predict that 2015 will see more digital downloads than any year before it. It's the year that will most likely start to push the industry closer to Microsoft's original vision for the Xbox One. Don't scoff, you there in the back – it's not all bad. I have come around to the idea of buying digital goods online instead of purchasing their physical format. I don't want to waste this paragraph on all the minutia that goes into my decision, I'll save that for a later show, but I will say that a big part of it for me is physically storing the products has become… an issue. To give you some context, I own most game consoles since the Atari 2600 and anywhere from 10-100 games each console. I'm running out of house to put these things especially now that I'm married with children. I also hate having to worry about scratching the discs along with swapping the disc every time I want to change games.
I also predict that Nintendo turns things around in 2015 and that's not to say they haven't moved tons of Mario Kart or Super Smash Bros. I love my Wii U for what it does but I wish it had more and that's where 3rd party developers need to come in. I think we'll see a lot more indie games on Nintendo's console in 2015 and I hope more games that take better advantage of the touchpad controller.
We need writers!
Like I mentioned earlier, we're just a few people running this train. None of us are trained journalists or writers, quite the contrary. Most of us are Graphic Designers who happen to be passionate about their love for video games. What I'd love to see in 2015 is more original and unique content on Humble Bazooka. Like the headline says, we need writers! We can't pay you (yet) but your writing skills will reach tons of gamers each month. If you're interested, please contact me at doomy (at) humblebazooka (dot) com with a sample of best writing.
TL;DR: See you in 2015
We're just getting started. 2014 was our testing ground to see if we could even do this thing and we did. We have a few hundred monthly listeners per show and we thank every single one of you for putting up with JFlex's inability to call PC players "Gamers". We'll be posting to Facebook through the new year but we'll be returning with a new show early January of 2015! So until then, stay classy gamers.
– Doomy