Uwe Boll Quits Crowd Funding After Third Project Failure, Proceeds to Curse at Everyone via YouTube
by Doomy on
Uwe Boll has apparently quit crowd funding after his third and final attempt to fund two of his movie projects failed. Boll unleashed a tirade of expletives on the subject via his YouTube channel where he directed his message of, "fuck you all", to all the people who didn't help fund his projects.
"I wanted to do Rampage 3 because it is an important movie, but it looks like you are easier giving $600k to make a movie about some retarded wizard in the forest"

– Uwe Boll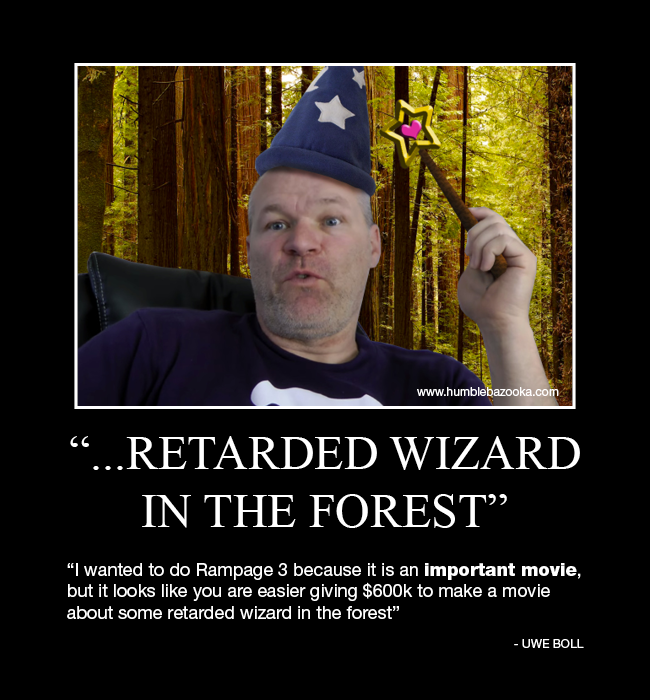 In a separate YouTube video, Boll spent close to 5 minutes ranting about the people of Hollywood and how they should all be "wiped out". If anything, these videos might be the most entertaining things Boll has created in all his entire carrier.
Boll is probably best known for his crude adaptations of video games like BloodRayne, Postal, Far Cry, and House of the Dead. Postal 2 was one of the failed crowd funded projects.
It's not all bad for Boll, though. During his YouTube rant he confessed that he has enough money to golf until he's dead.
Uwe Boll's NSFW rant videos below: